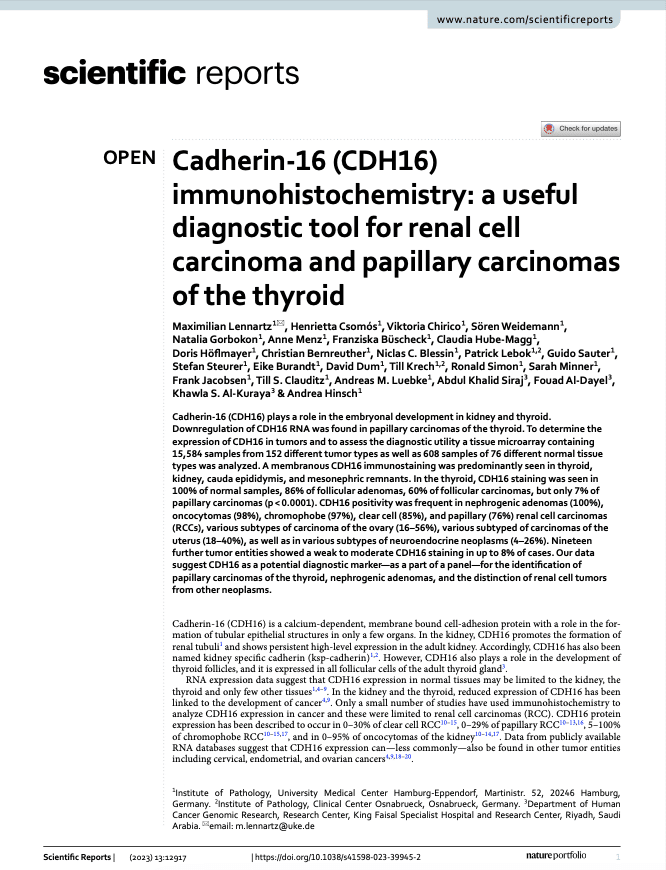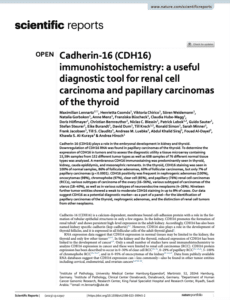 Cadherin-16 clone (MSVA-516R):
---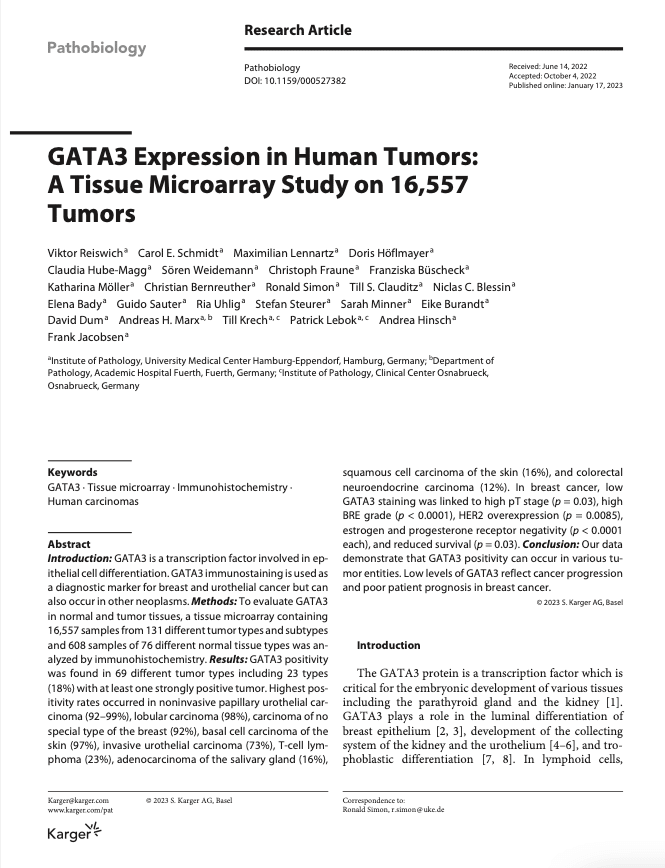 GATA3 clone (MSVA-450M):
---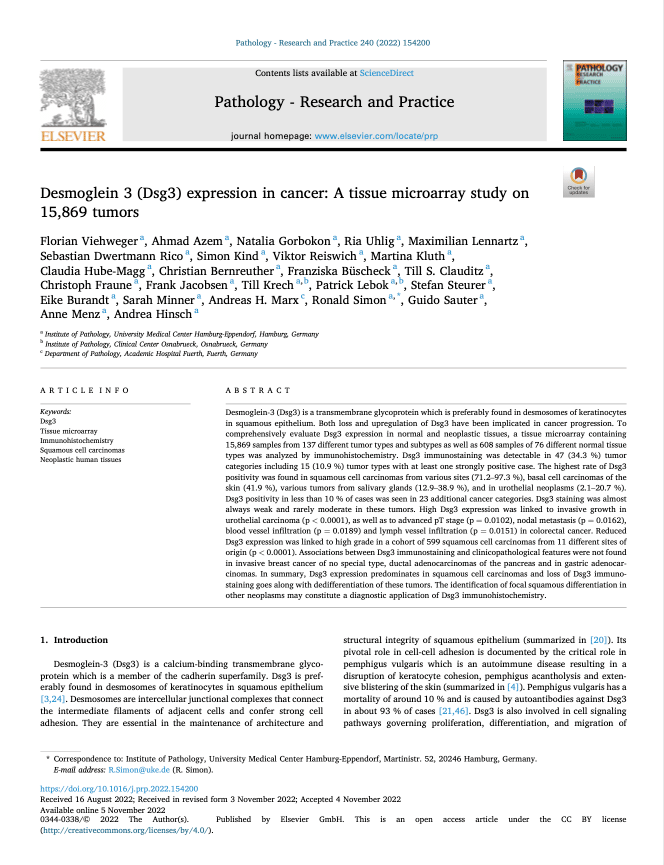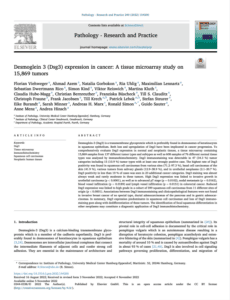 Desmoglein 3 clone (MSVA-543M):
---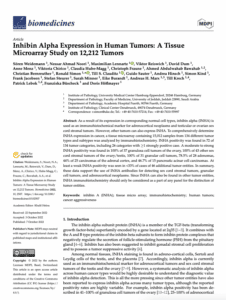 Inhibin Alpha clone (MSVA-561R):
---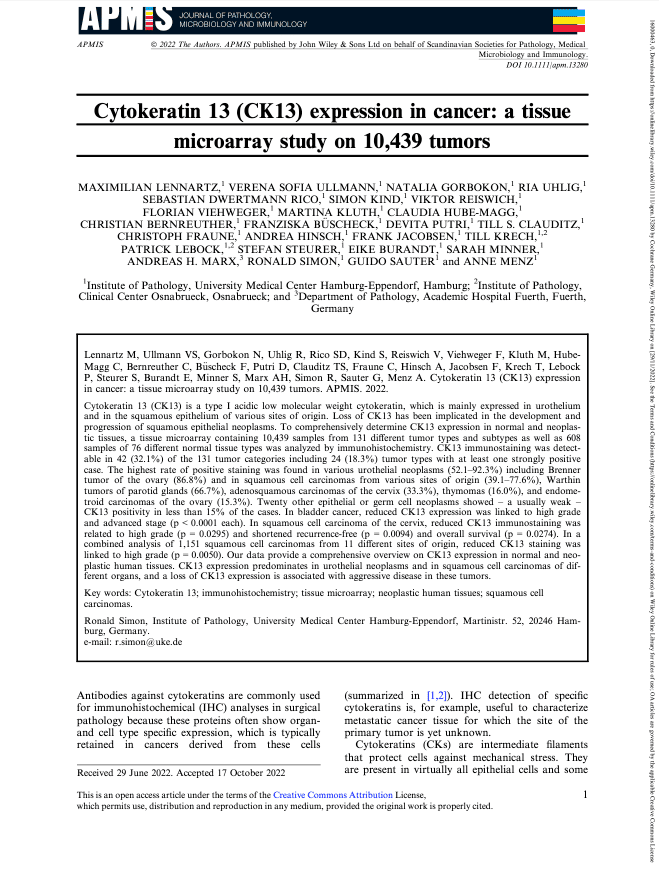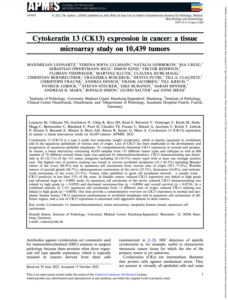 Cytokeratin 13 clone (MSVA-613M):
---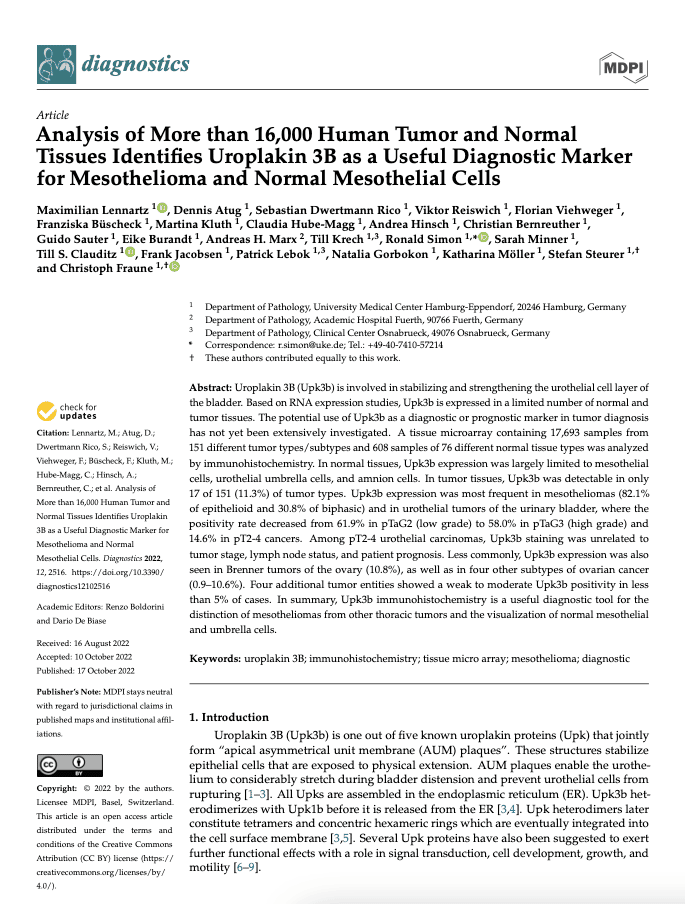 Uroplakin 3B clone (MSVA-736M):
---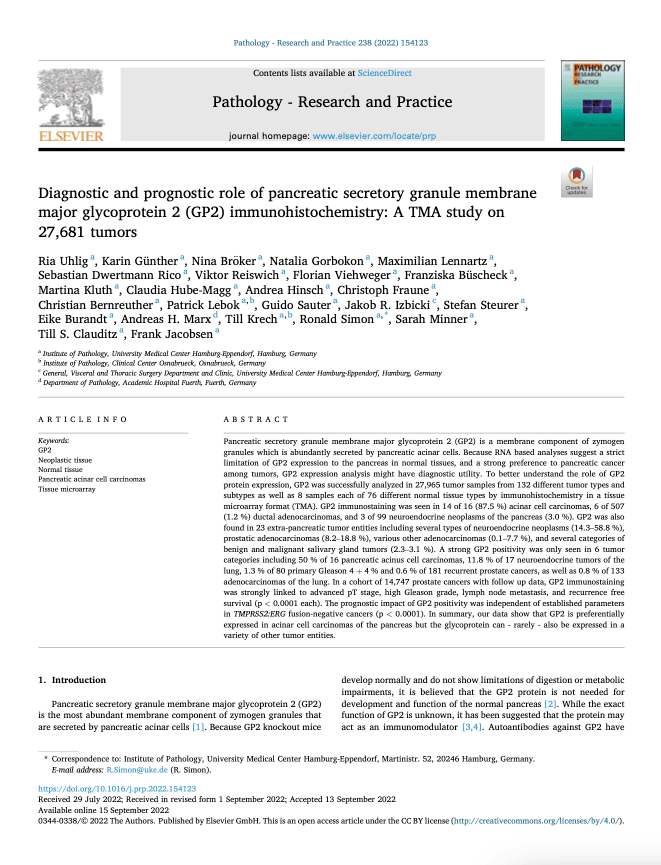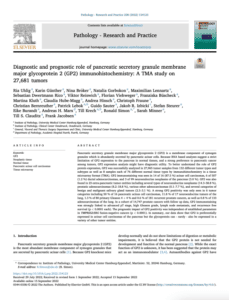 GP2 clone (MSVA-475M):
---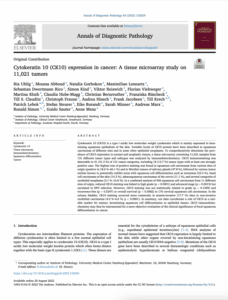 Cytokeratin 10 clone (MSVA-610M):
---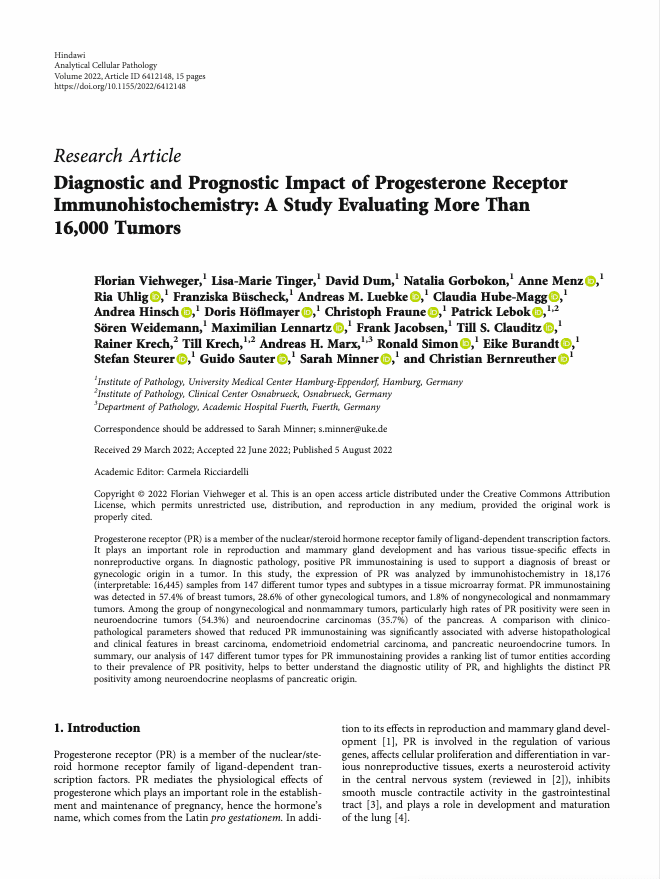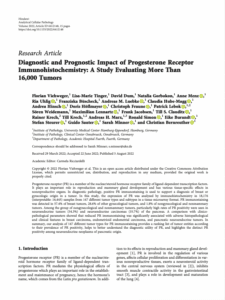 Progesterone Receptor clone (MSVA-570R):
---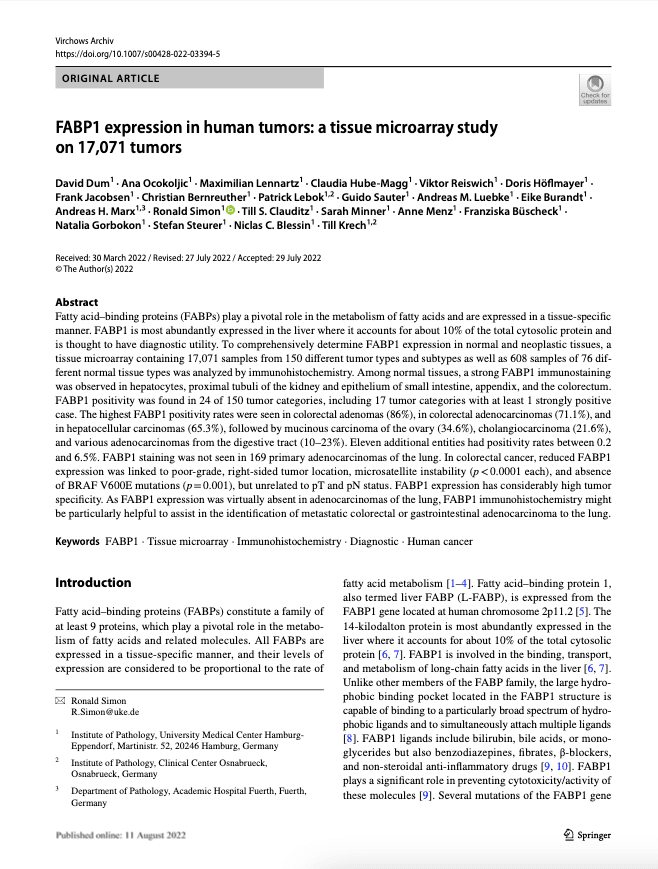 FABP1 antibody clone (MSVA-501M):
---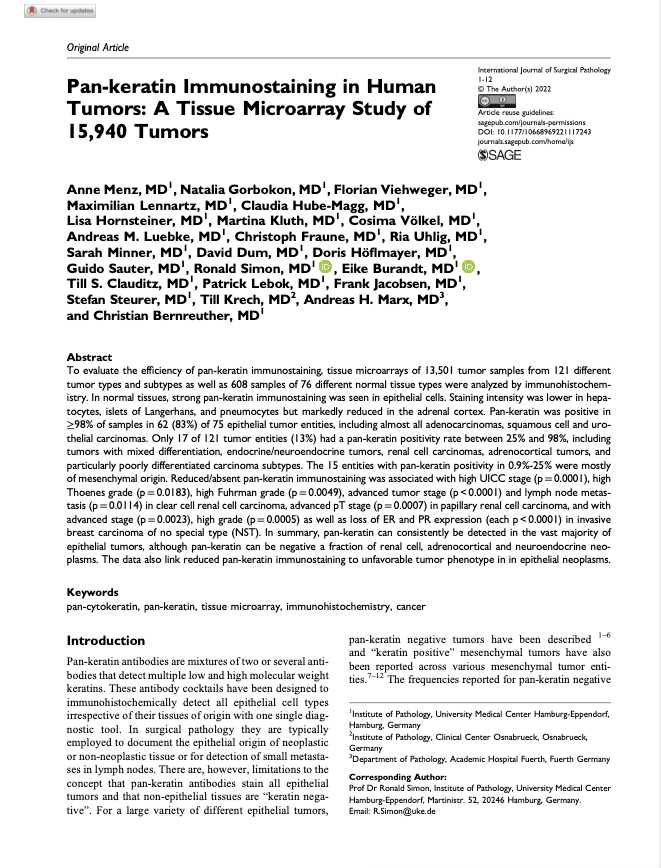 Pan Cytokeratin antibody clone (MSVA-000R):
---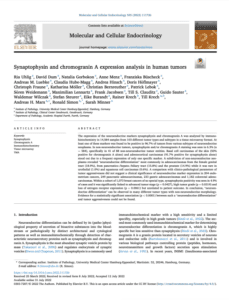 Synaptophysin (MSVA-462R) & Chromogranin A (MSVA-380R):
---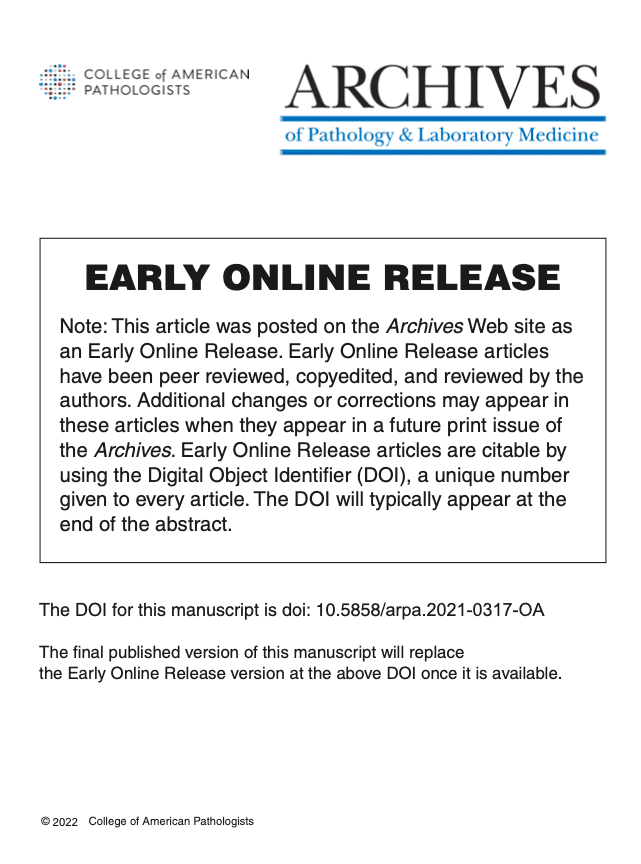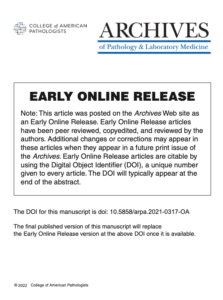 SATB2 antibody clone (MSVA-702R):
---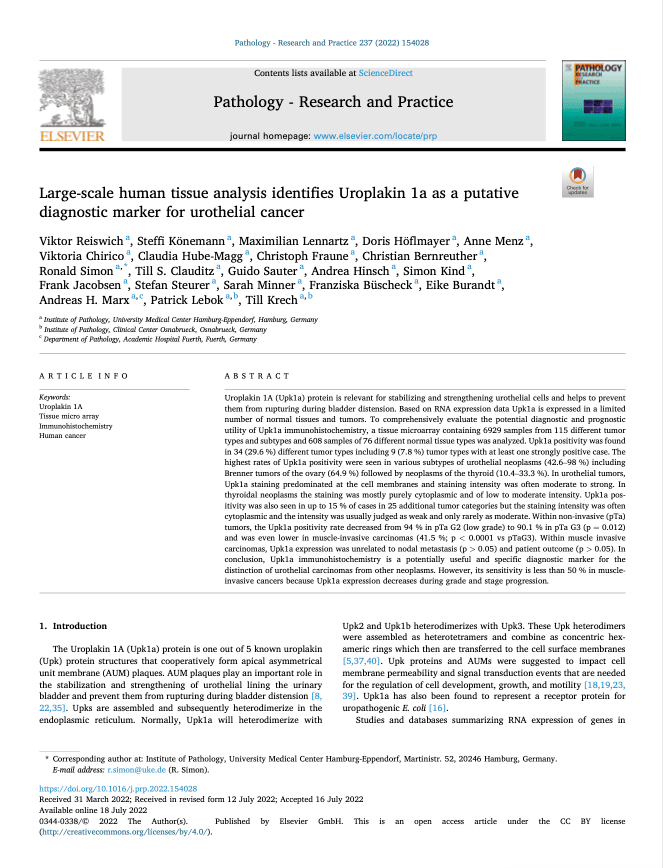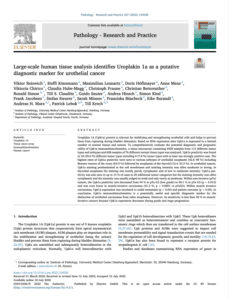 Uroplakin 1A antibody clone MSVA-735M:
---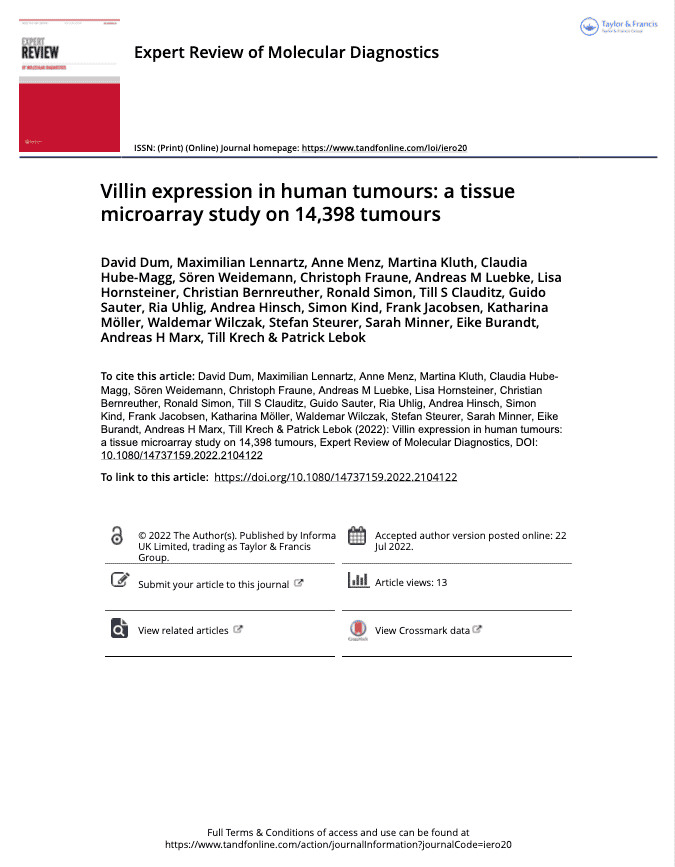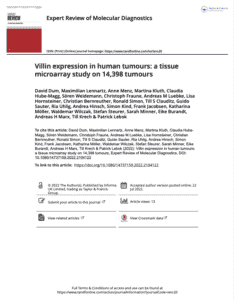 Villin antibody clone (MSVA-459R):
---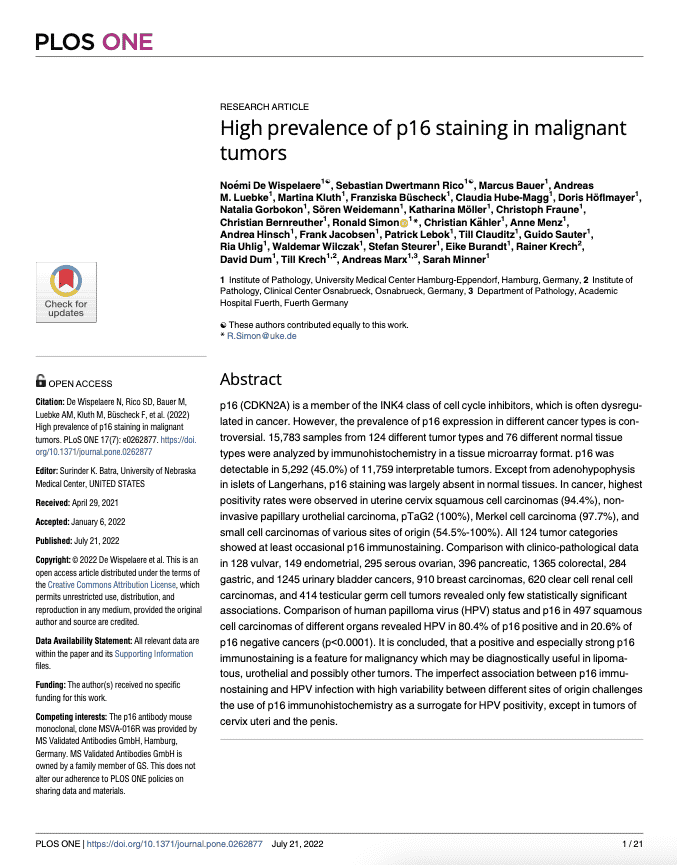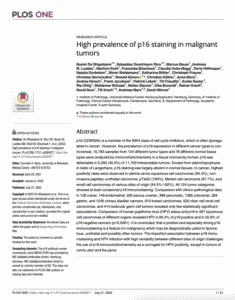 p16 antibody clone (MSVA-016R):
---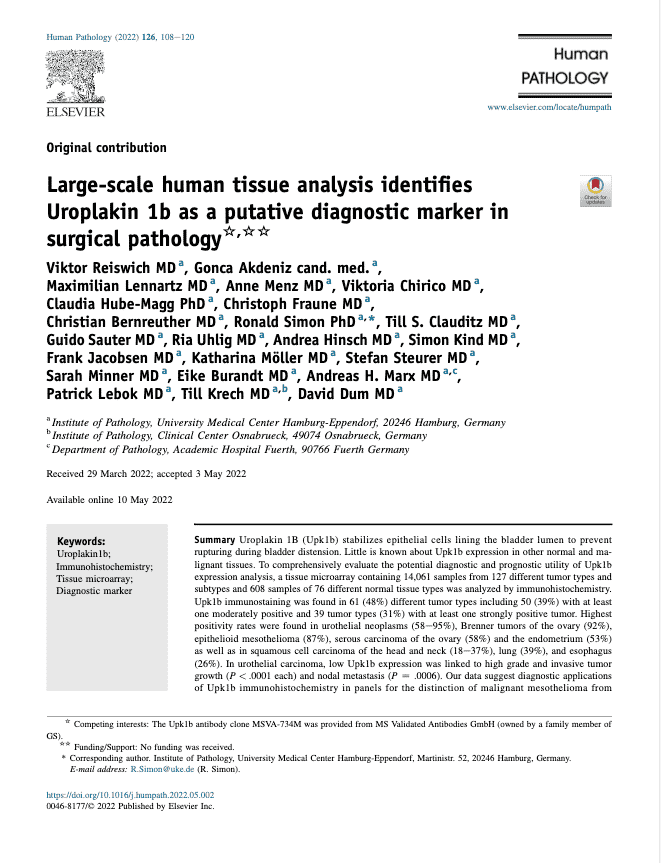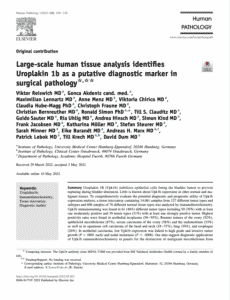 Uroplakin 1B antibody clone MSVA-734M:
---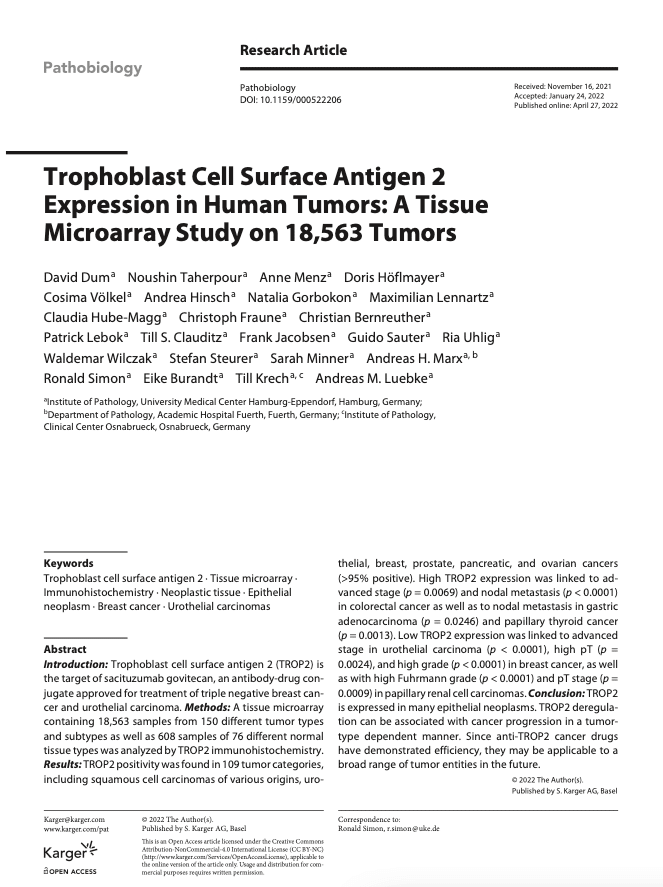 TACSTD2 / Trop-2 (MSVA-733R) :
---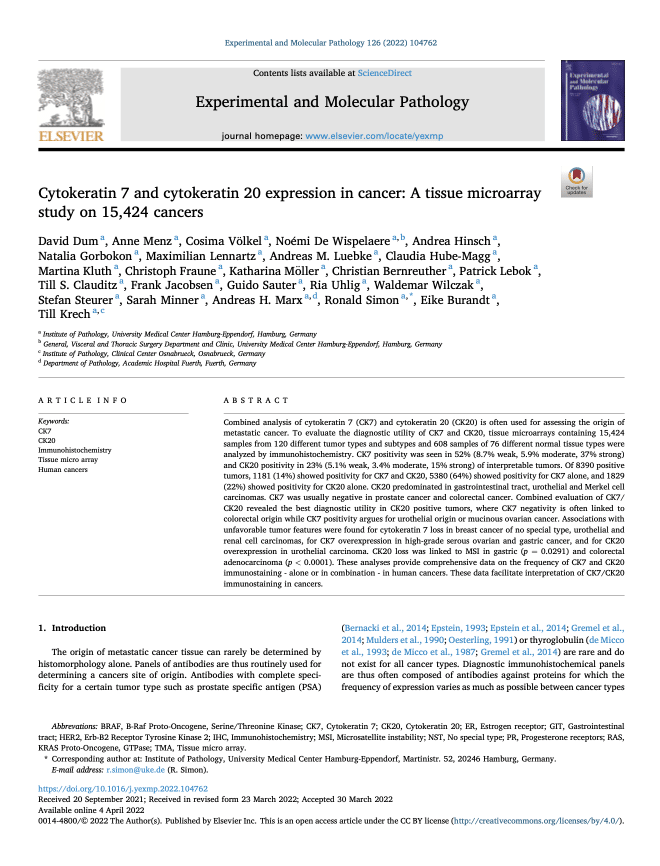 Cytokeratin 7 (MSVA-607R) & Cytokeratin 20 (MSVA-620R):
---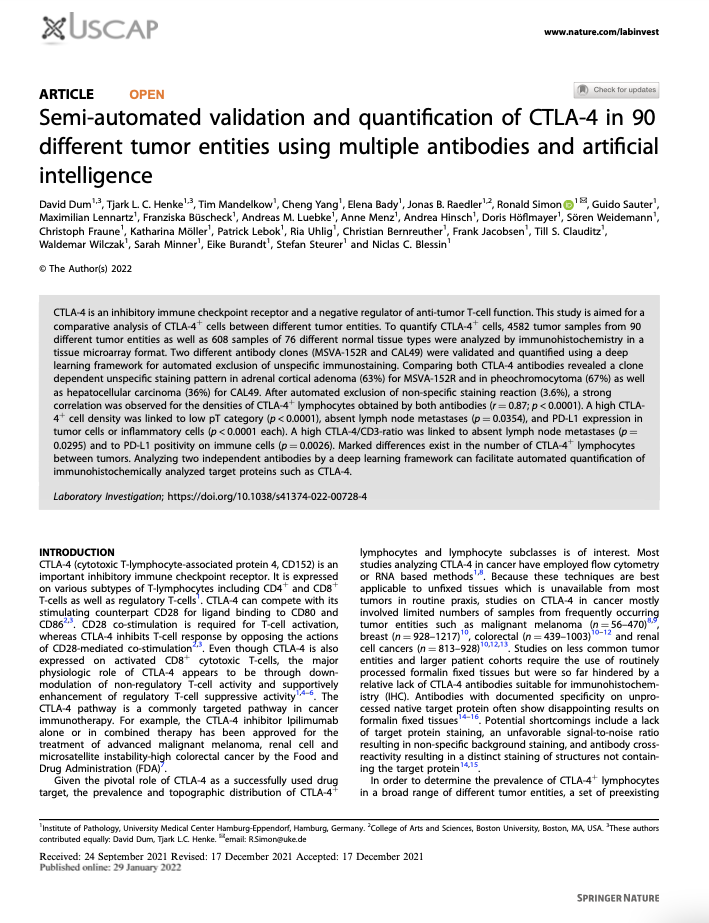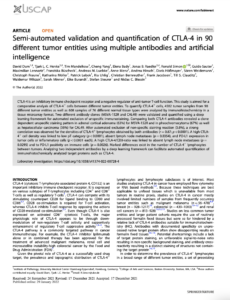 CTLA-4 antibody clone MSVA-152R
Semi-automated validation and quantification of CTLA-4 in 90 different tumor entities using multiple antibodies and artificial intelligence.
---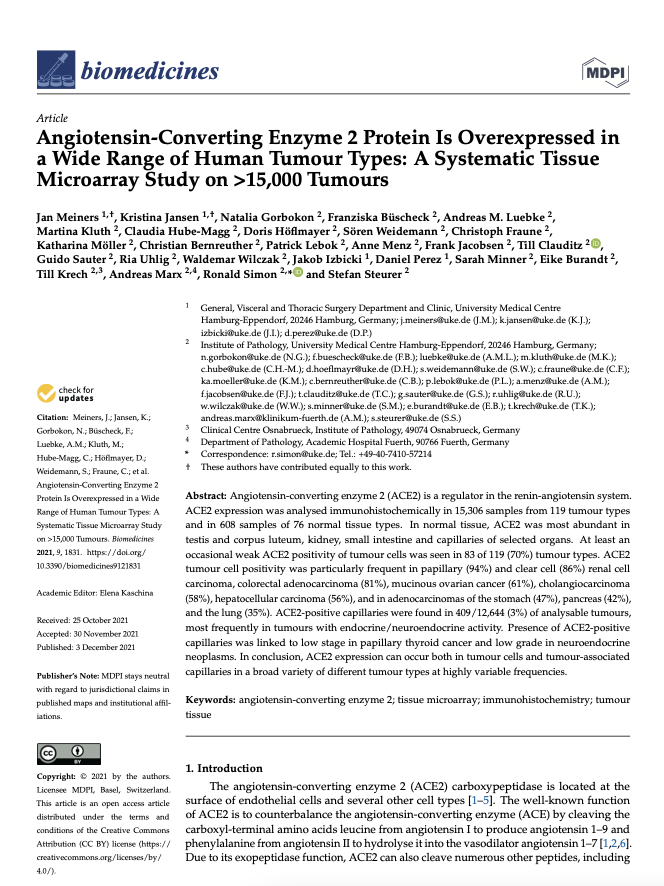 ACE2 antibody clone MSVA-919R:
---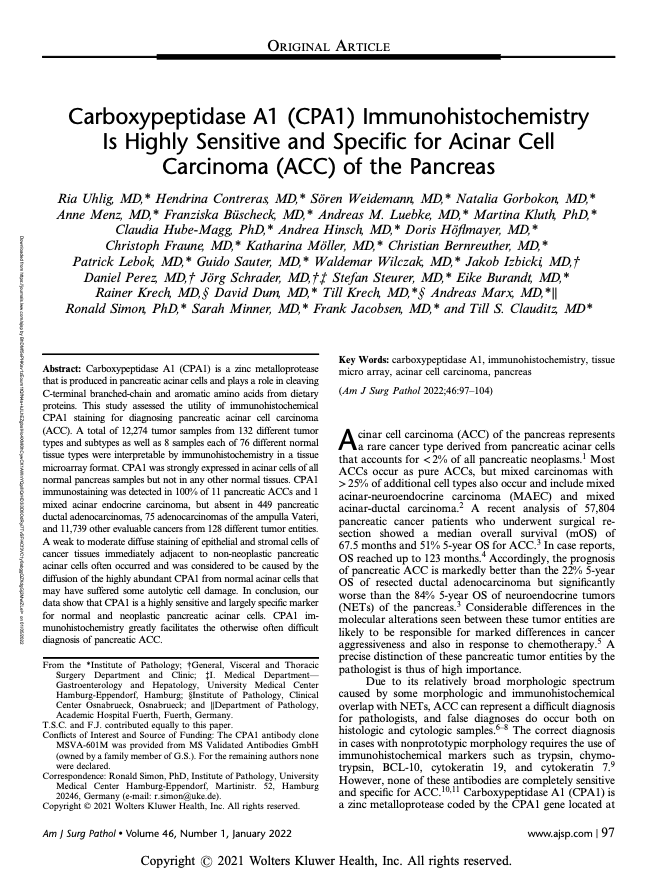 CPA1 antibody clone MSVA-601M:
---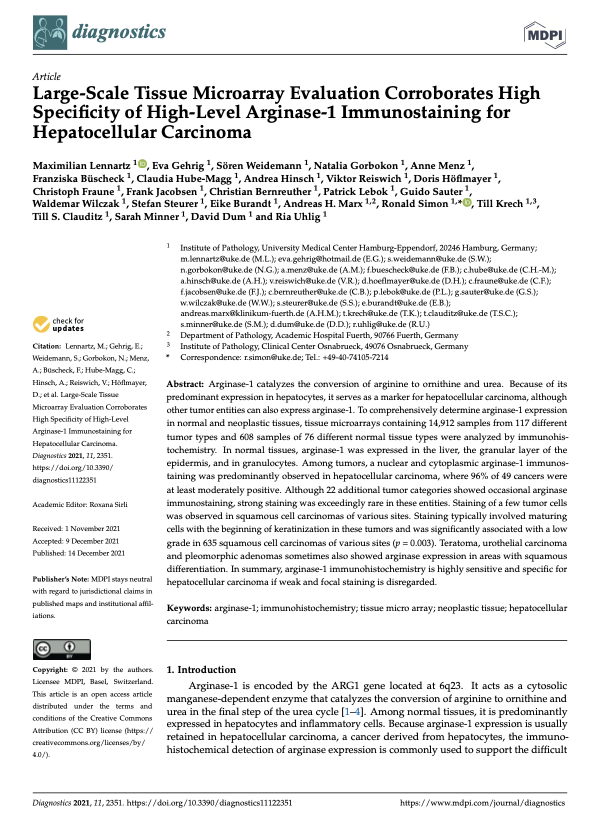 Arginase-1 antibody clone MSVA-511R:
Large scale tissue Microarray evaluation corroborates high specificity of high-level Arginase-1 immunostaining for Hepatocellular Carcinoma
---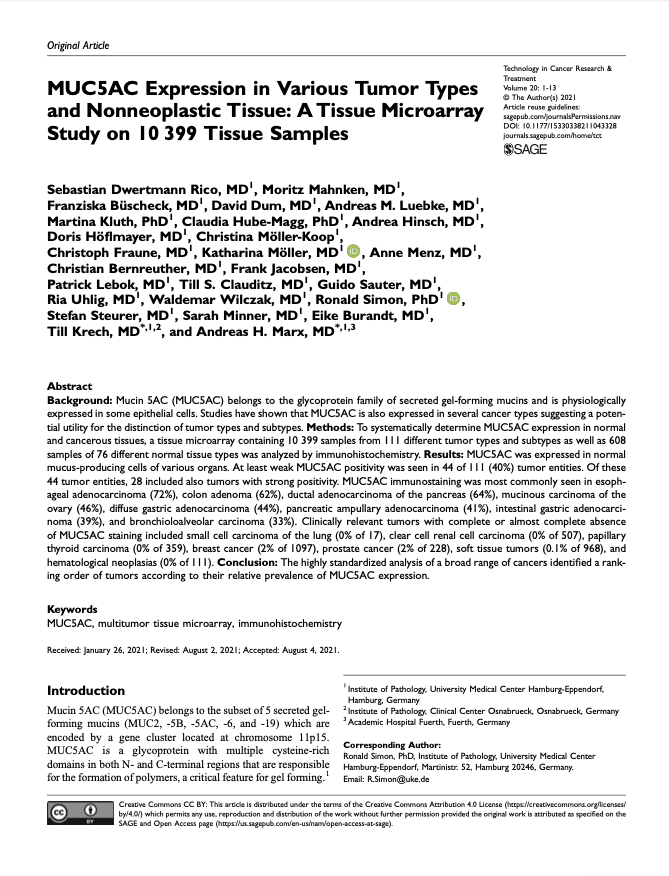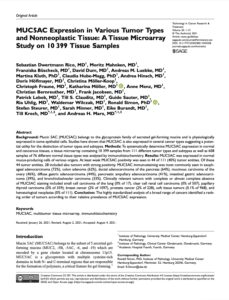 MUC5AC antibody clone MSVA-109M:
MUC5AC Expression in Various Tumor Types and Nonneoplastic Tissue: A Tissue Microarray Study on 10 399 Tissue Samples
---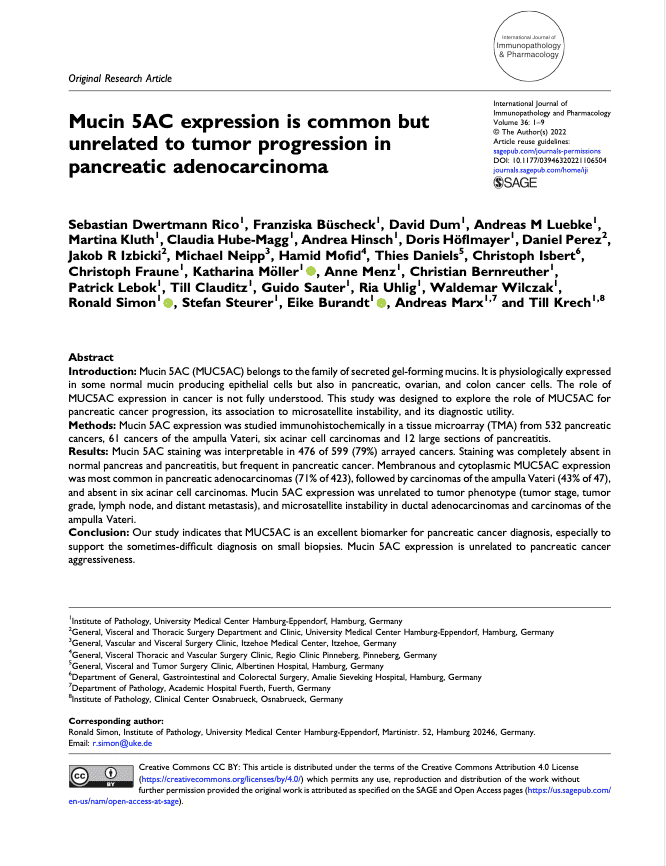 MUC5AC antibody clone MSVA-109M
Mucin 5AC expression is common but unrelated to tumor progression in pancreatic adenocarcinoma.
---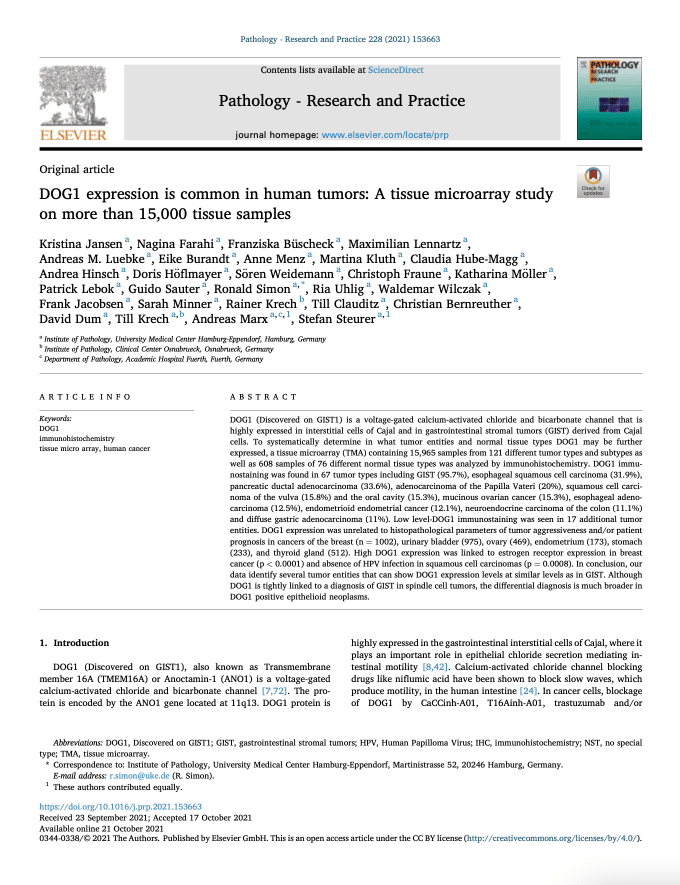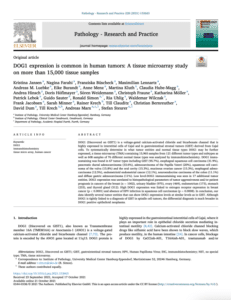 DOG1 antibody clone MSVA-201M:
DOG1 expression is common in human tumors: A tissue microarray study on more than 15,000 tissue samples
---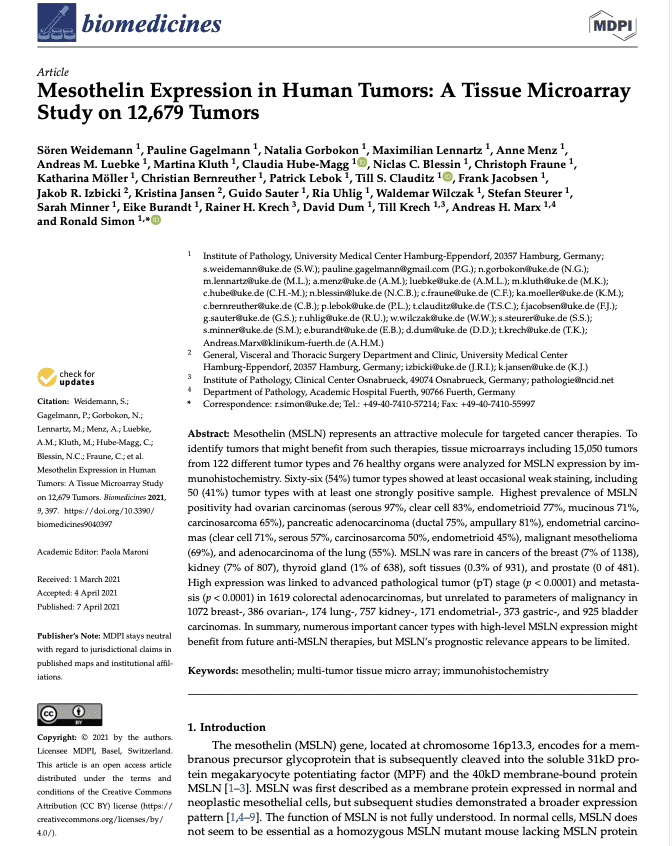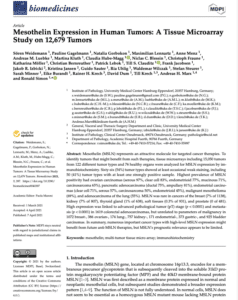 Mesothelin antibody clone MSVA-235M:
Mesothelin Expression in Human Tumors: A Tissue Microarray Study on 12,679 Tumors Biomedicines 2021 published by: Weidemann et al.
---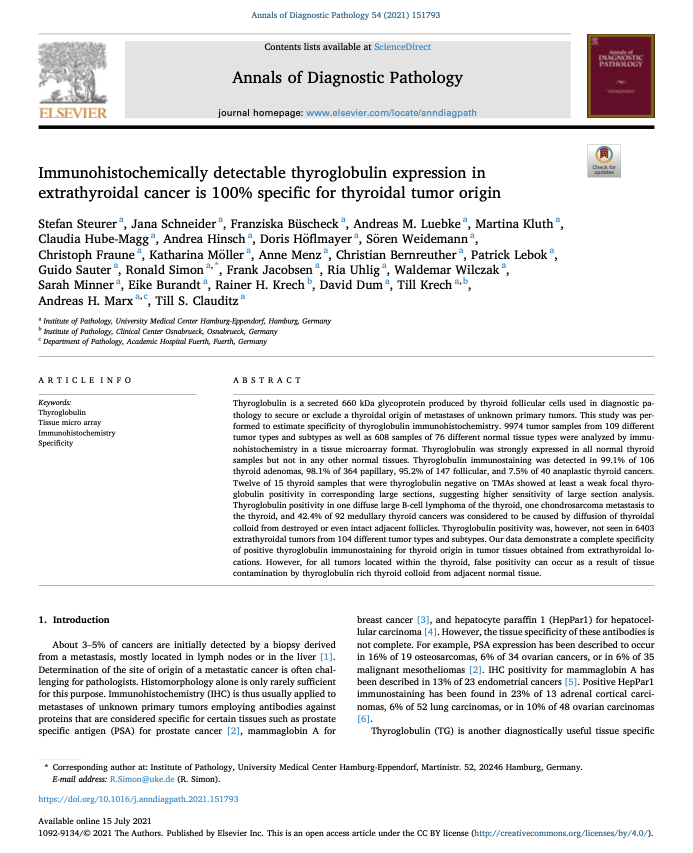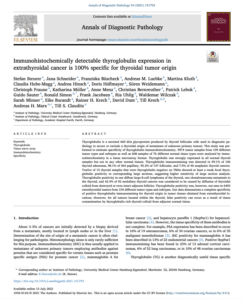 Thyroglobulin antibody clone MSVA-189R:
---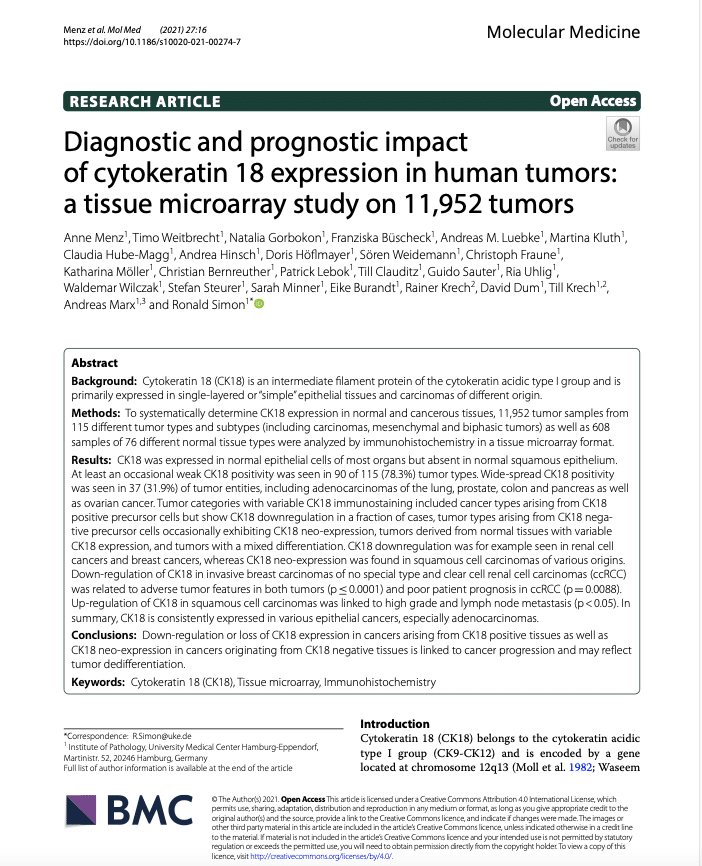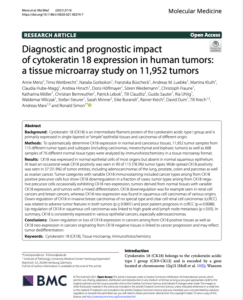 Cytokeratin 18 antibody clone MSVA-118R:
Diagnostic and prognostic impact of cytokeratin 18 expression in human tumors: A tissue microarray study on 11,952 tumors
Cytokeratin 18 clone MSVA-118R
---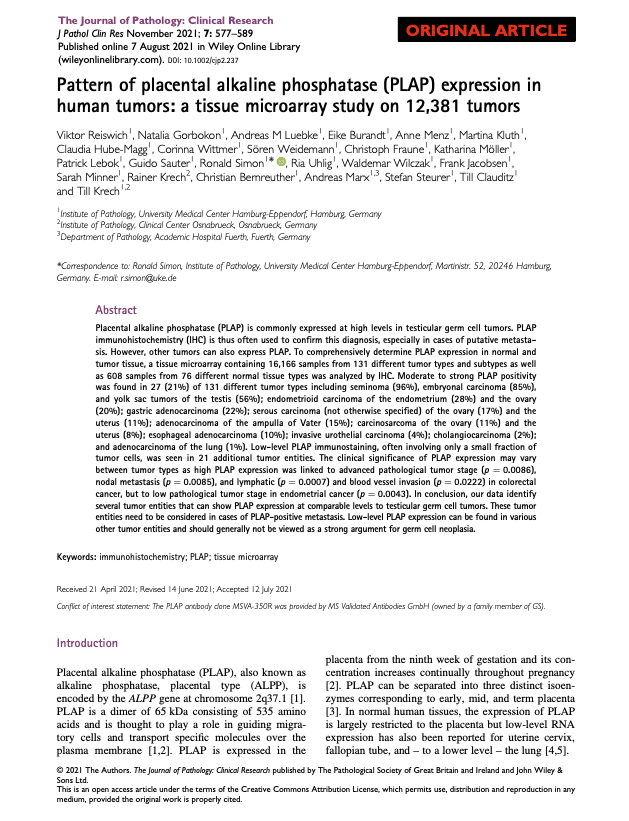 PLAP antibody clone MSVA-350R:
---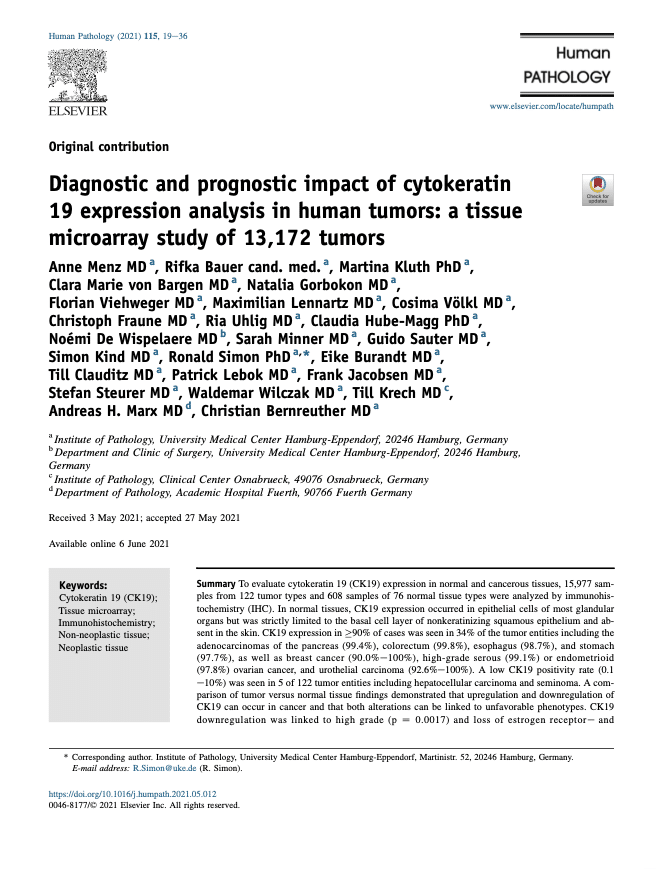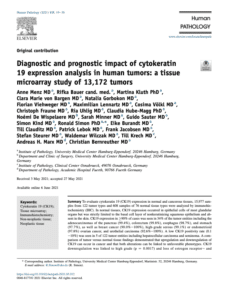 Cytokeratin 19 antibody clone MSVA-119M:
---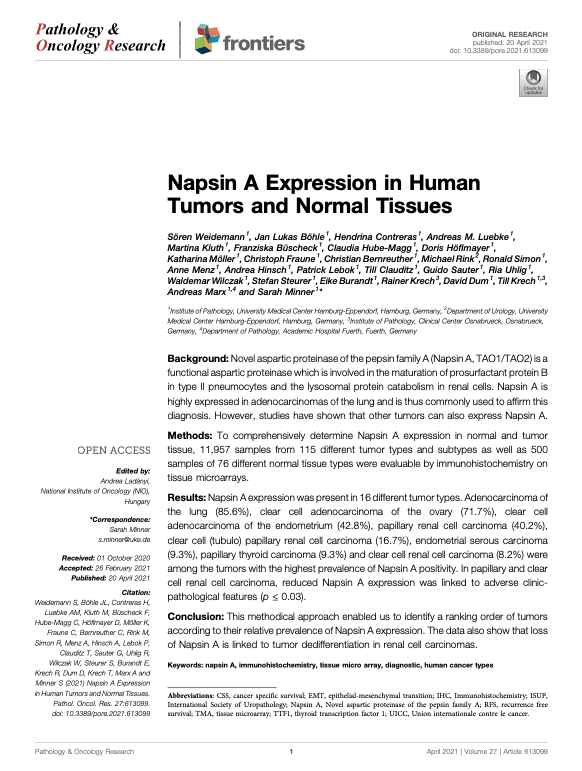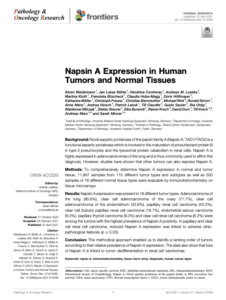 Napsin A antibody clone MSVA-112R:
Napsin A Expression in Human Tumors and Normal Tissues
---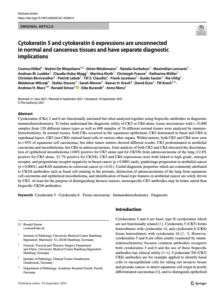 Cytokeratin 5 (MSVA-605M) & Cytokeratin 6 (MSVA-606R):
Cytokeratin 5 and cytokeratin 6 expressions are unconnected in normal and cancerous tissues and have separate diagnostic implications
Cytokeratin 5 clone MSVA-605MCytokeratin 6 clone MSVA-606R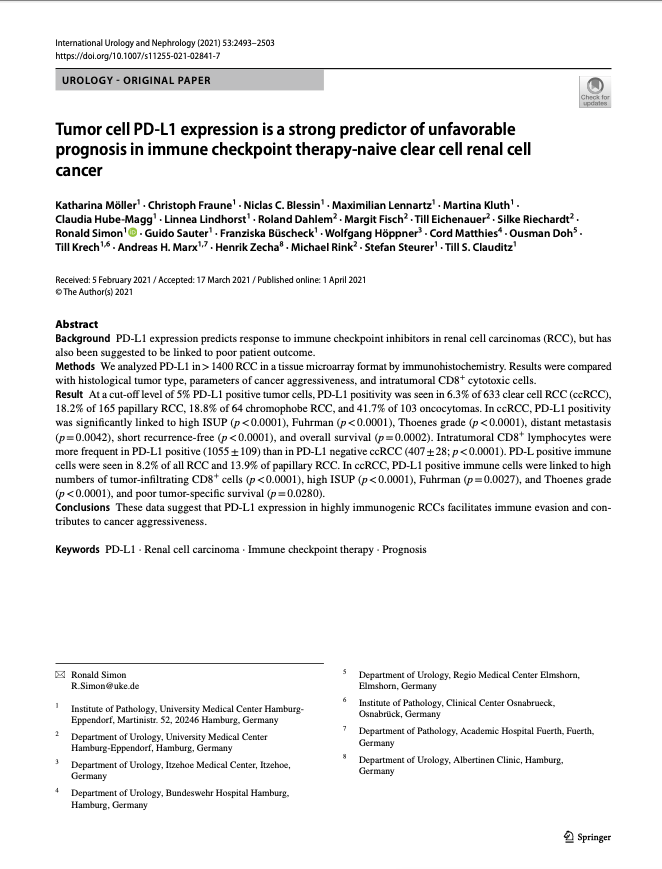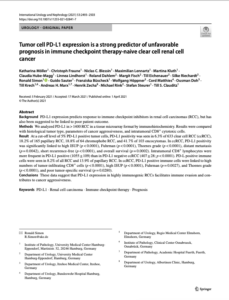 PD-L1 antibody clone MSVA-711R (clone# changed from MSVA-011):
Tumor cell PD‐L1 expression is a strong predictor of unfavorable prognosis in immune checkpoint therapy‐naive clear cell renal cell cancer